As in one's 20s, not the decade. (For a very thorough look at decades and how we define them, I refer you to my husband.) My own 20s are thankfully behind me, though I have some concerns about the 20s we're all in now.
The other day I stumbled across the poem in this issue, from Kenneth Koch's last book, New Addresses (which also includes odes to Jewishness and orgasms and so on). Its exuberance made me think immediately of the Mary Gaitskill story excerpted here, also about a character in her 20s, the mood of which is pretty different. What I remembered was the line about how she gets by in New York: "working a series of menial jobs that made her feel isolated and unseen, yet strangely safe," which at the time I encountered it perfectly captured my own sense of aimlessness and anonymity. I had forgotten the story around it, though. In re-reading I found it full of young-person thrills, as in the poem, but these are overlaid with a bleak and frightening quality. A lot of Gaitskill's stories have always felt to me one step away from horror. Like one's 20s?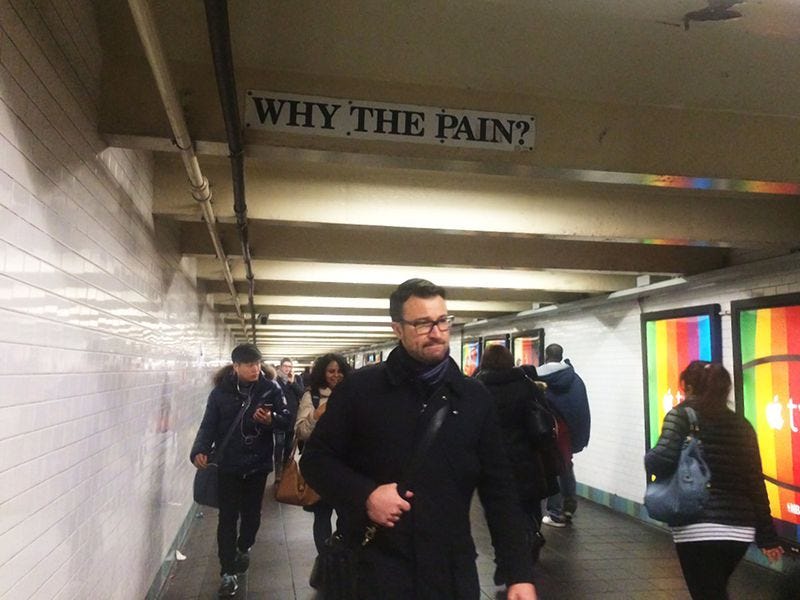 Keri Blakinger/New York Daily News
Poem
To My Twenties
How lucky that I ran into you
When everything was possible
For my legs and arms, and with hope in my heart
And so happy to see any woman-
O woman! O my twentieth year!
Basking in you, you
Oasis from both growing and decay
Fantastic unheard of nine- or ten-year oasis
A palm tree, hey! And then another
And another-and water!
I'm still very impressed by you. Whither,
Midst falling decades, have you gone? Oh in what lucky fellow,
Unsure of himself, upset, and unemployable
For the moment in any case, do you live now?
From my window I drop a nickel
By mistake. With
You I race down to get it
But I find there on
The street instead, a good friend,
X—-N—-, who says to me
Kenneth do you have a minute?
And I say yes! I am in my twenties!
I have plenty of time! In you I marry,
In you I first got to France; I make my best friends
In you, and a few enemies. I
Write a lot and am living all the time
And thinking about living. I loved to frequent you
After my teens and before my thirties.
You three together in a bar
I always preferred you because you were the midmost
Most lustrous apparently strongest
Although now that I look back on you
What part have you played?
You never, ever, were stingy.
What you gave me you gave whole
But as for telling
Me how best to use it
You weren't a genius at that.
Twenties, my soul
Is yours for the asking
You know that, if you ever come back.
—Kenneth Koch
Who is this guy?
Born in Cincinnati in 1925, Koch began writing poetry in his youth; at 18, he enlisted in the Army and served in the Philippines during WWII. Upon his return he attended Harvard, where he met John Ashbery, and the two, along with Frank O'Hara, are considered the founders of the "New York School" of poetry, though they all seemed to have disdained this identifier. Regardless, Koch characterized the New York School style as "opposed to certain heavy uses of irony and symbolism," and his work is known for its wit and playfulness, its emphasis on the seemingly mundane. That is not to say it lacks gravity—one critic wrote that "Koch shows the fiercely moral nature of the true satirist." Personally, I think of him as King of the Horny Jewish Poets.
Story
Connection (Excerpt)
Her life in New York had been erratic and unconnected. She had lived hand to mouth most of the time, working a series of menial jobs that made her feel isolated and unseen, yet strangely safe. She ate dinners of rice and beans or boxes of Chinese takeout food on the floor. She stayed up until seven or eight in the morning working on her manuscripts, and then slept all day. She went to Harlem to interview voodoo practitioners. She went to nightclubs and after-hours bars, standing on the periphery of scene after scene with Leisha or some other, less central girlfriend. She took long walks late at night, especially in winter, loving the sound of her own muted footfalls, the slush-clogged city noises, and the sight of the bundled, shuffling drunks staggering home, looking up in surprise to see a young woman walking alone at 4:00 a.m. The desolation and cruelty of the city winter horrified and fascinated her. She was astonished by the contrasting layers of existence sitting so closely atop one another, and the desperate survival of bag people and misfits wedged into the comfortless air pockets and crawl spaces between layers. During her first year in the city she gave spare change to anyone who asked her. Eventually she gave money only if she happened to have some in her hand when she was asked.
Her relationships with men at that time were disturbing; she had conversation after conversation with Leisha, agonizing over why she always wound up with these terrible people. She remembered them all in an embarrassing blur: the pretty, delicate drug addict, the masochistic Chinese boy, the pretentious Italian journalist, the married professor, the pompous law student, the half-crazy club owner who almost strangled her one night with his belt. The guy she met and screwed in the rest room of some tiny East Village bar, the one who later involved her in an exhausting menage a trois with his Italian girlfriend. Leisha had violently (and primly, Susan thought) disapproved of that one. Strangely enough, after fleeing what she contemptuously labeled "conventional" and "suburban" for anything "unconventional" she could safely lay her hands on, Leisha had performed an indignant and sudden about-face, calling the bohemia she'd adopted "pretentious" and "fake". When Susan didn't follow, Leisha had said things like "It's just horribly painful to even be around you when you're involved in this adolescent, self-destructive garbage."
It was too bad Leisha couldn't see her now, with her steady job, her matching housewares, her kind and gentle boyfriend. It was also annoying to know that Leisha would come to some happy conclusion about her based on the current trappings of her life ("How wonderful it is that Susan has become so stable") and then compare her favorably with the younger Susan. Susan examined her clearly lined face as she stood before the mirror. There had been changes in her during the last six years, and she thought most of them were good. But she was still, for better or worse, the same woman who had drunkenly screwed a stranger in the reeking can of a tacky bar and then run out into a cab, smiling as she pressed her phone number into his hand.
She sighed and went into the "living area", leaning against an exposed brick wall to look out a curtainless window. It seemed as though her friendship with Leisha had never been what she would now call a friendship at all, but a complex system of reassurance and support for self-involved fantasies that they had propped up between them and reflected back and forth. Susan now identified her early fascination with Leisha as a vicarious erotic connection with the ex-lover they had both slept with. She did not fantasize about Leisha and this man together, but she had been oddly gratified to experience secondhand the dynamic between him and this throaty-voiced little bad girl, and to reflect this dynamic back to Leisha, making it more of a drama by becoming another character in the story. Leisha had done the same, clearly enjoying her two-way link with their lover and the mysterious, contrary, perverse woman he had described to her, this tackily glamorous icon of a dirty-magazine woman who was also her reliable friend Susan. During the first year of their friendship they discussed and described him, pro and con, right down to the blond pinkness, the raised, strangely exposed quality of his genitals, and they were both greatly amused to discover that the sight of them talking and giggling together unnerved him.
—Mary Gaitskill (Read the rest in her story collection Bad Behavior)
Who is this lady?
Born in Kentucky in 1954, Gaitskill has said that she decided to become a writer as a teenager because she felt "indignant about things—it was the typical teenage sense of 'things are wrong in the world and I must say something." Bad Behavior was her first collection, published in in 1988; four novels, two more collections, and a book of essays followed. Much attention has been paid to the more titillating elements of her work, though as Leslie Jamison notes in this interview, Gaitskill's stories contain just as much tenderness and compassion as they do cruelty. Most recently she published a novella in the New Yorker. A friend of mine has a brutal story about trying to talk to her in an elevator.
Prompt
To me the Koch poem feels like the wild party and the Gaitskill story the morning after. Which mood dominates when you remember your 20s? Pick an incident that is emblematic of this mood and write about it. If you're still in your 20s, it may be interesting to attempt this and then revisit many years later. If you're not yet in your 20s, don't tell your parents you're getting this newsletter.
---
Alanna Schubach is a fiction writer, freelance journalist, and teacher. Follow her on Twitter @AlannaSchubach and read her work at alannaschubach.com. Send questions, recommendations for future newsletters, and the results of writing prompts (if you're so inclined) to info@alannaschubach.com